Omaela
Apartments

An overview of our 4 brand new apartments with private spa in St. Anton am Arlberg.

Come in:
We believe that the place you retreat to at night should be as divine as the stay itself. Our four Apartments are designed around that notion. A sophisticated gem where an all-new modern, Scandinavian-inspired design and interiors are served on an intimate scale. Contemporary chic in every way. A warm and comfortable ambience so you and those you love feel right at home. Colors – check! Patterns – check!
Holy days in our Apartments in st anton.
Ample layouts and thoughtful little extras are designed to enhance your comfort with all of the modern conveniences you've come to expect (plus a few that you would love to have at home). A lavish kitchenette, ample room to relax and your own Private Spa are just the beginning of the perks you'll enjoy in your
Apartment at OMAELA.
This is pure comfort by design. Holy days, as we are fond of saying.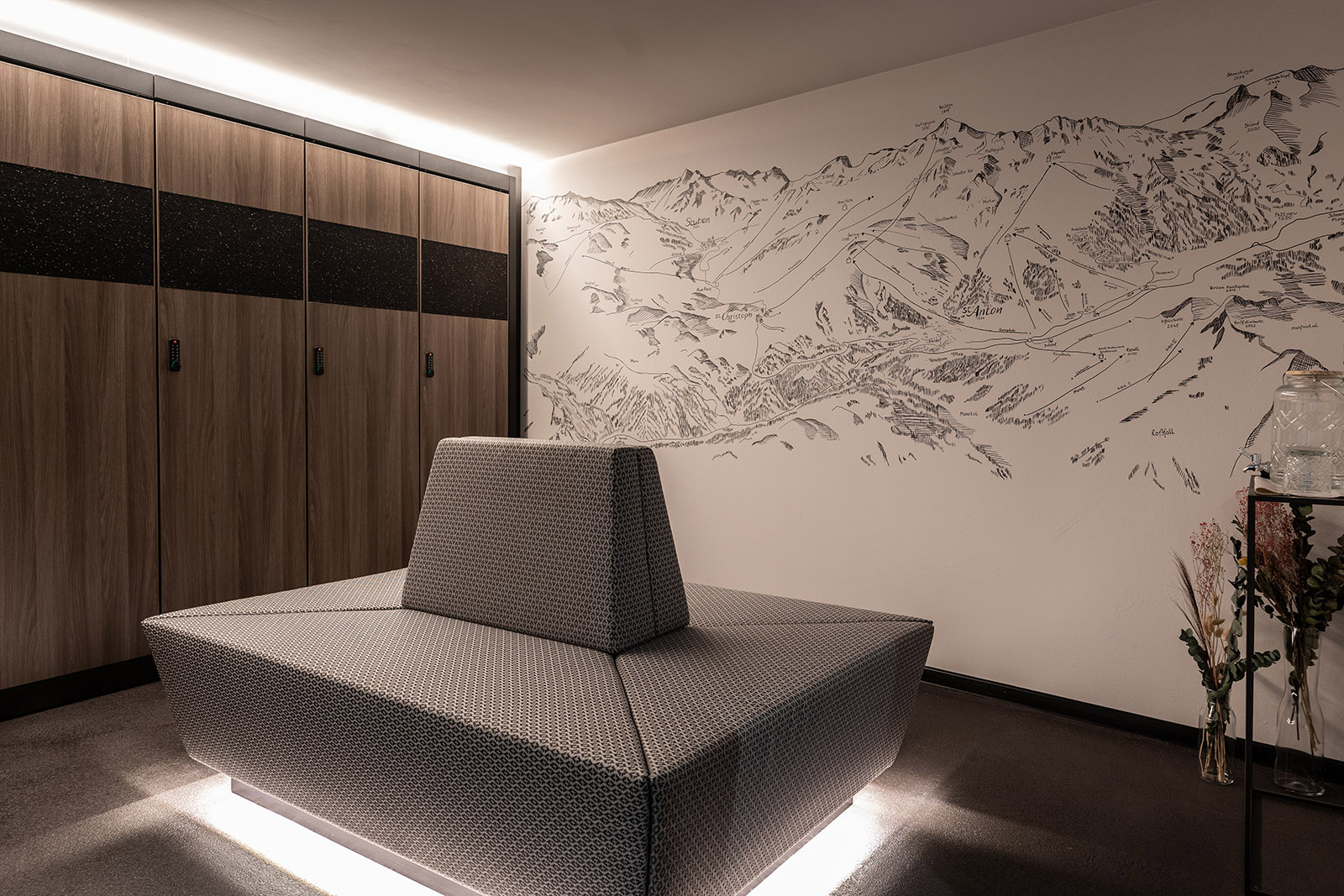 private Ski Locker for each apartment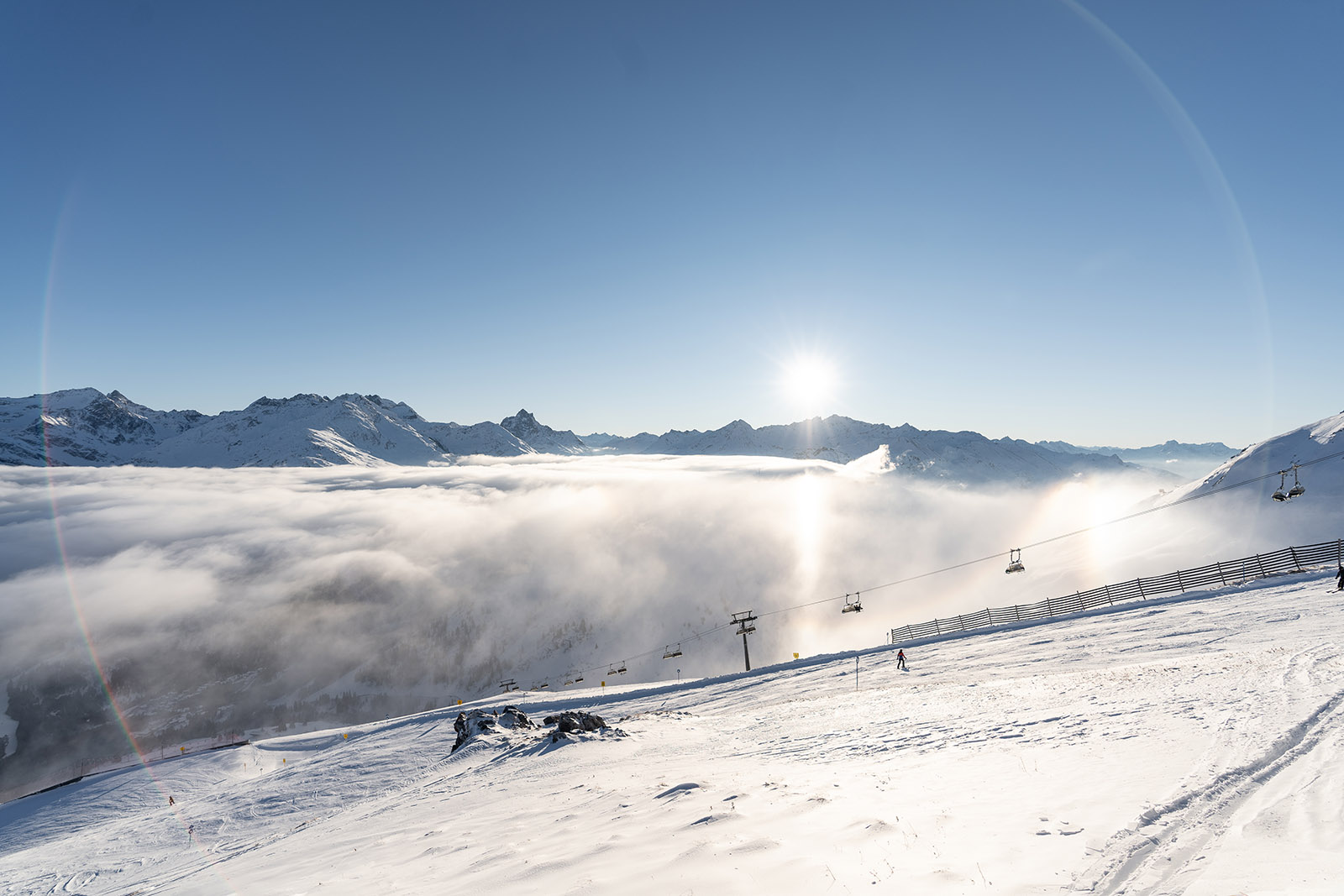 Beautiful Views from Kapall in St. Anton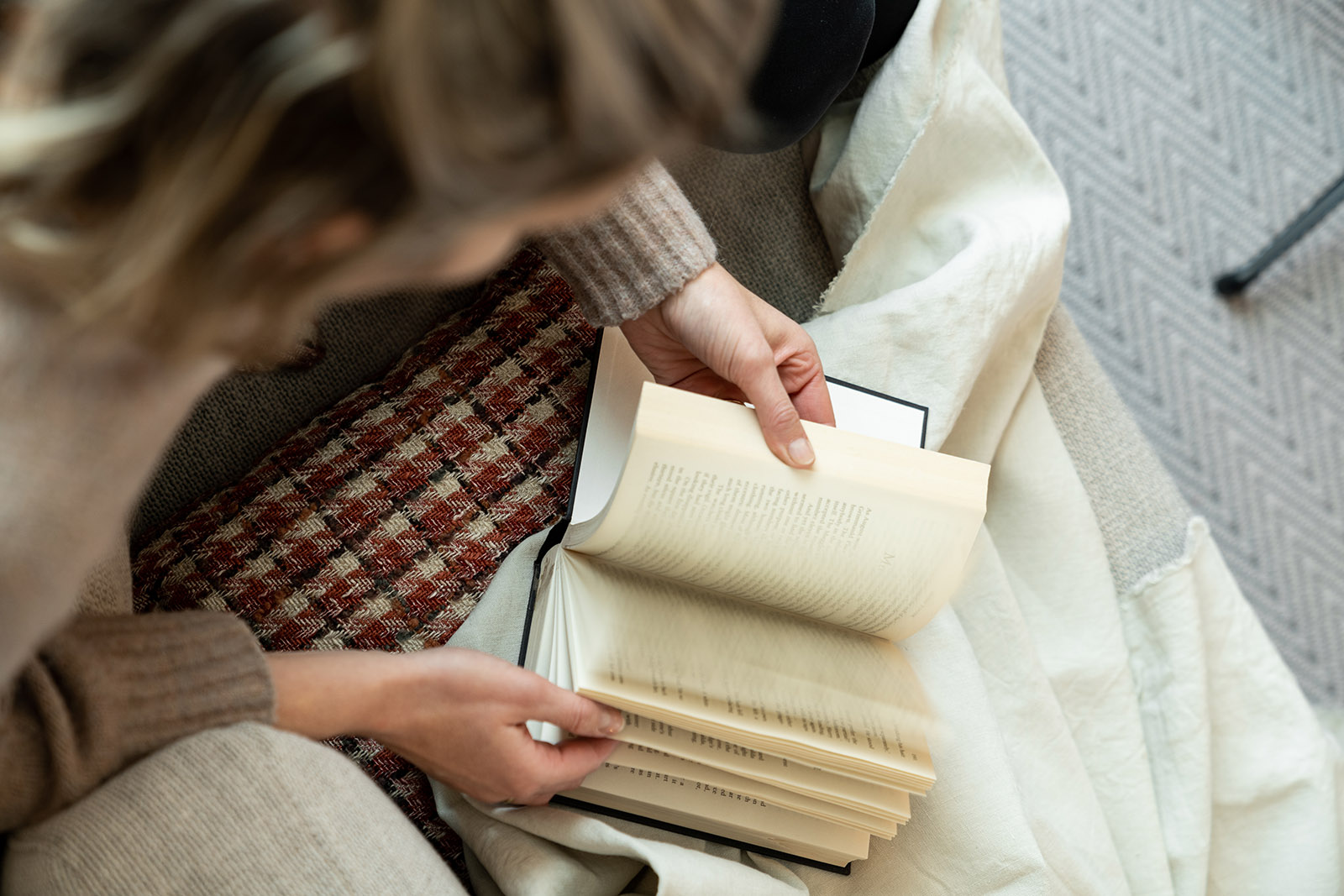 Reading is dreaming with open eyes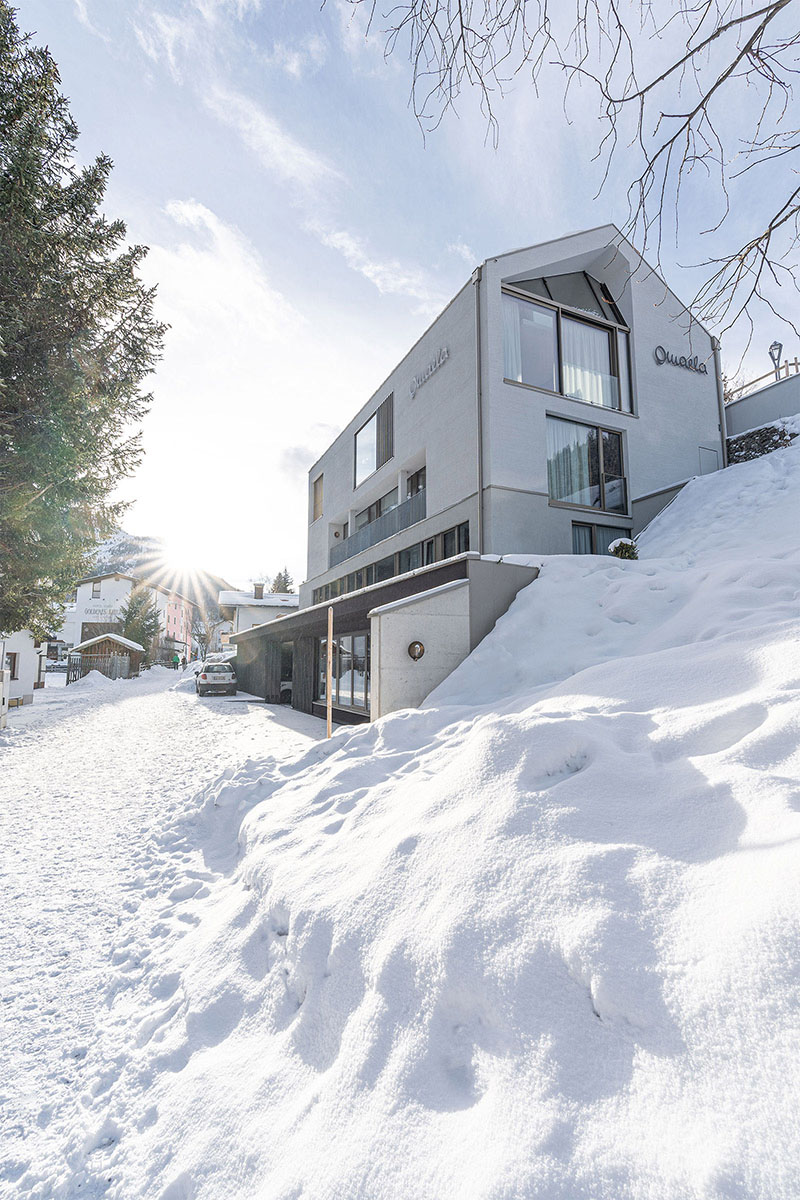 Unser Omaela Apartmenthaus
Apartments for romantic vacations in St. Anton am Arlberg - without any kitsch.
Enough space for good times - that's what we wanted to create with the new apartments at Omaela am Arlberg. Good times for guests from all over the world, for couples, for romantic vacations, for small families and good friends. Our apartments are pretty cozy with 41 m2 for 2-3 persons, 50 m2 for 2-4 persons, 53 m2 for 2-4 persons and 93 m2 for 4-6 persons.
Each apartment in Omaela has a fine wardrobe, where jackets, shoes and other vacation utensils find your place. In our design apartments, the kitchens are each equipped with hob, dishwasher, fridge and microwave. Good coffee was also important to us: in each apartment there is a Nespresso coffee machine with capsules (free of charge) for the perfect coffee for breakfast. For all those who do not want to do without tea in cold snowy weather during winter vacation or in stormy weather during summer vacation, we have provided tea maker and tea port in the apartments.
The living space must not be neglected: fine materials, specially selected fabrics e.g. from Kvadrat or Osborne&Little beautiful details characterize the living and dining area in the Omaela apartments. The discreet, black dining area is made to sit and review exciting, eventful vacation days on the Arlberg with your boyfriend, girlfriend, family. Hopefully, you will need the free WLAN as little as possible. Because there is of course also: free, fast WLAN. But as I said: if it's up to us, this will be used less and less.
The pull-out couch and the flat-screen TV (cable TV with a lot of channels) make for a cozy TV evening. And before we forget it: Flat TV gibts in Omaela not only in the living area, but of course in each bedroom in addition.
The bedrooms are equipped with cozy, cozy box spring beds and the safe ensures safe storage of valuables. Black-out curtains provide here (as in every room of our apartments) for absolute darkness and undisturbed sleep in their Holy Days in St. Anton am Arlberg.
It was also important to us that each apartment "can get out": apartment #2 and apartment #4 have a balcony, apartment #1 and #3 have a balcony and also their own terrace - for breakfast, sunbathing, relaxing, enjoying the peace and quiet, listening to the birds.
Last but not least remains the area in the apartment that is so important for us: the bathroom. The obvious points first: toilets are separate (closed with a beautiful oak door). Showers are spacious, some even so big that you can dance in them. High-quality care products from "Be [...] My Friend" are available. Also a hairdryer, bathrobes, towels and make-up mirror. What sets our apartments apart, however, is the private sauna for each apartment. In our apartments #1, #2 and #4 these saunas are naturally integrated in the bathroom. Apartment #3 even has its own small wellness area with shower, cabaña and larger sauna. In addition, we have designed the vanities in each bathroom in our apartments so generously that a fine make-up situation with its own stool results. So all in all, these bathrooms are made for Holy Days at the Arlberg. Summer and winter.