Who's
Omaela?
About us, our house, our thoughts & our passion.

Hello and welcome @ Omaela
OMAELA is owned and run by Lisa and Martin with Vito. We have grown up in and around St. Anton am Arlberg and we love this place we call home. We knew this was the place we wanted to build a house for ourselves. In 2020, we made our dreams of a stylish hideaway and a family living come true. At the OMAELA, we love to provide our guests with enticing summer and winter experiences. We are the perfect basecamp for your St. Anton adventure. In what is truly one of the most beautiful places in the Tyrol, and quite possibly the world, we offer a warm welcome to those who appreciate the wonder of it all.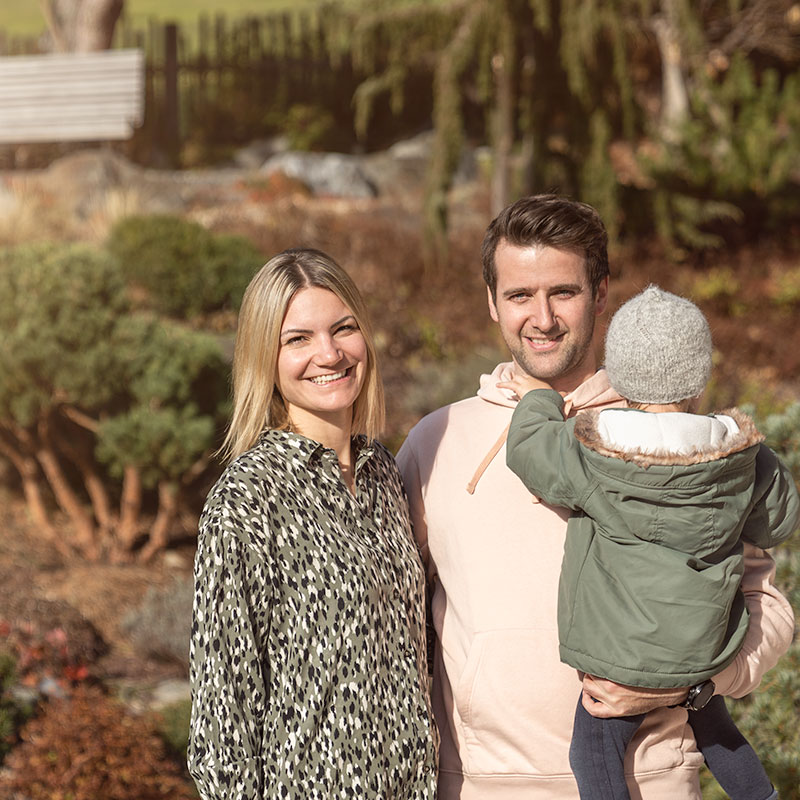 Lisa & Martin with Vito
5
She's Real
OMAELA translates to 'GrandmaEla' and is named after our Grandma who, you guess it, is named Ela. A true connoisseur, she has a passion for the good life and loves stylish design. Above all, she is a wonderful host who loves to welcome guests and make them feel truly at home. We have learned all this from her.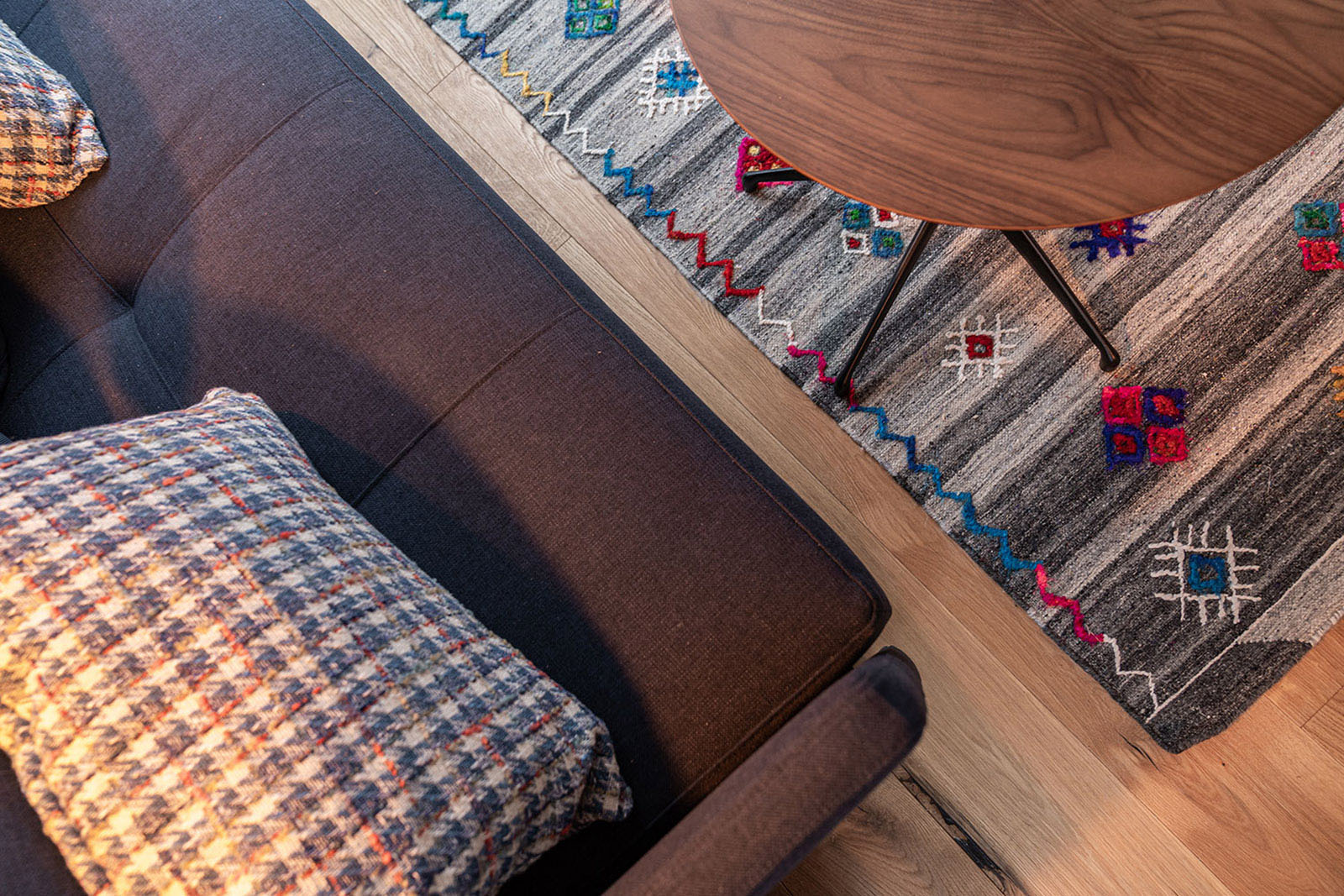 Patterns, Colours, Design.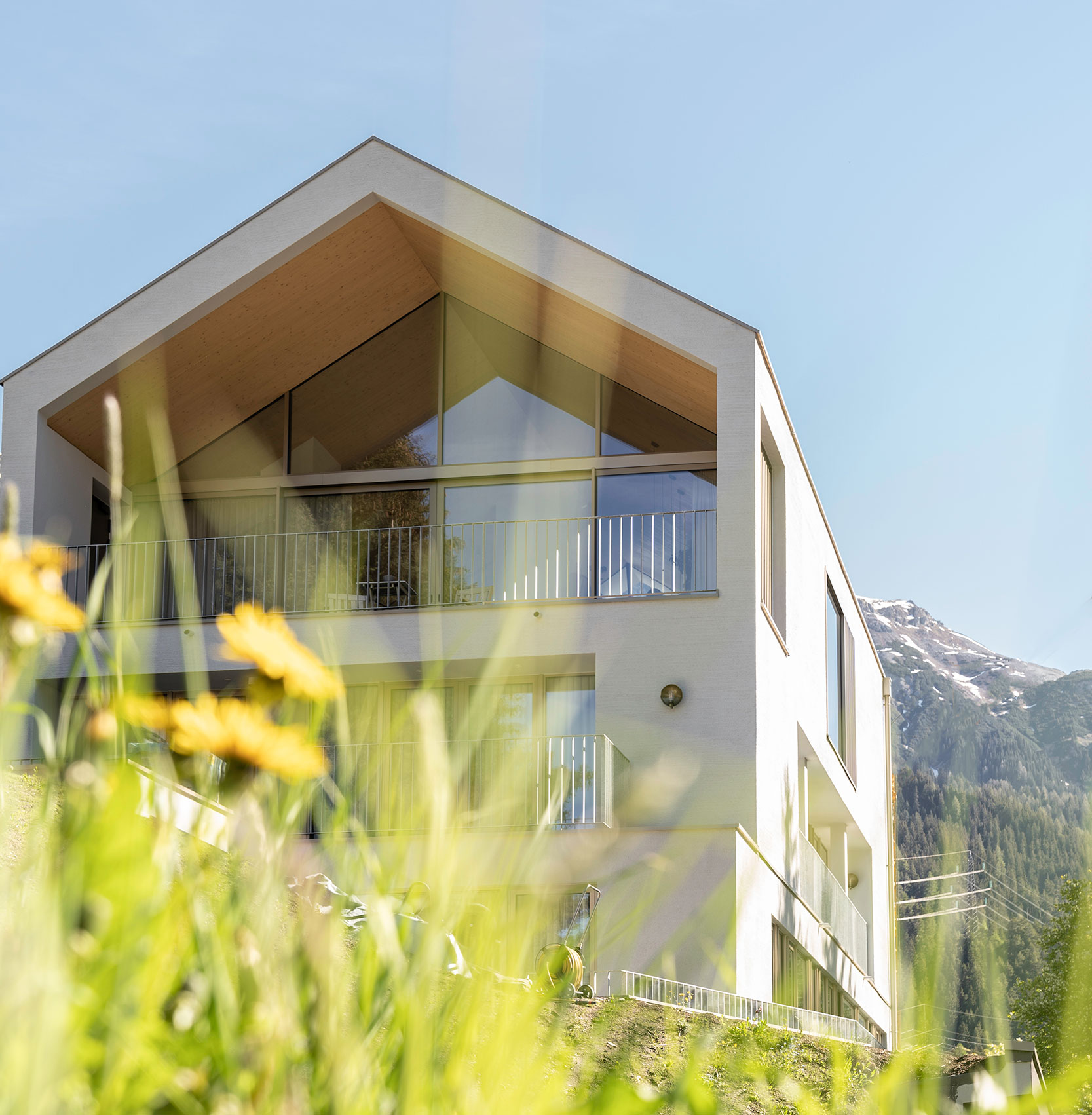 Omaela Apartments in Summer
5
Side by side with skiers
Omaela Apartments im Winter
Thoughtful Architecture

A mountain dwelling in harmony with its natural surroundings, the house follows the pitch of the hillside slope on which it rests. It looks as if it had always been there, but in fact it was newly built in 2020. The OMAELA Apartment House is a warm haven that mirrors its magnificent natural setting.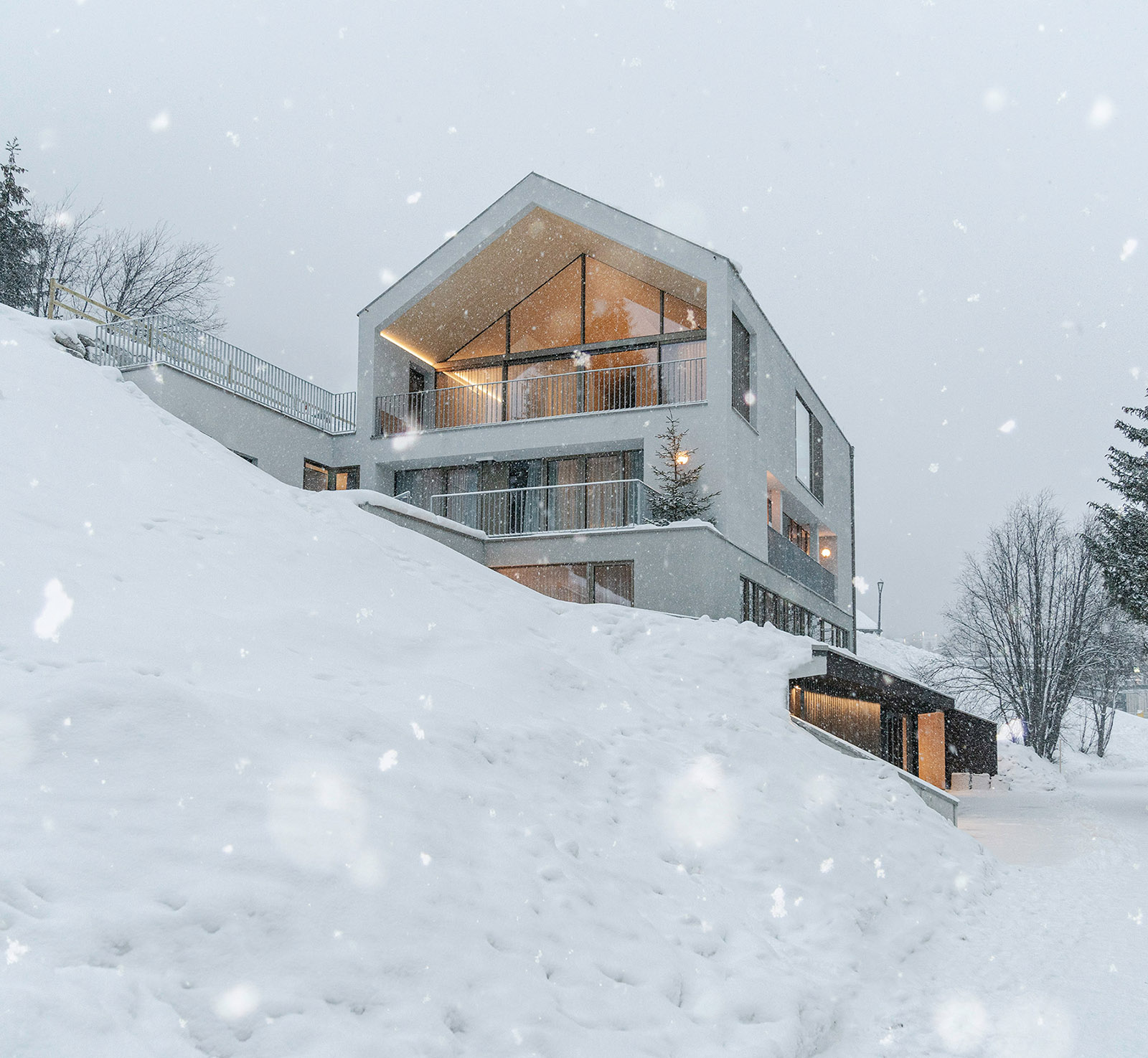 Design Apartments in St Anton, Arlberg
5
Thoughtful Sustainability
We are committed to protecting and preserving the natural resources of St. Anton and beyond. That's why our house is run on solar energy and heated using geothermal energy. In your Apartment you will find all-natural personal care products and we use environmentally friendly cleaning products, including homemade cleaning wipes.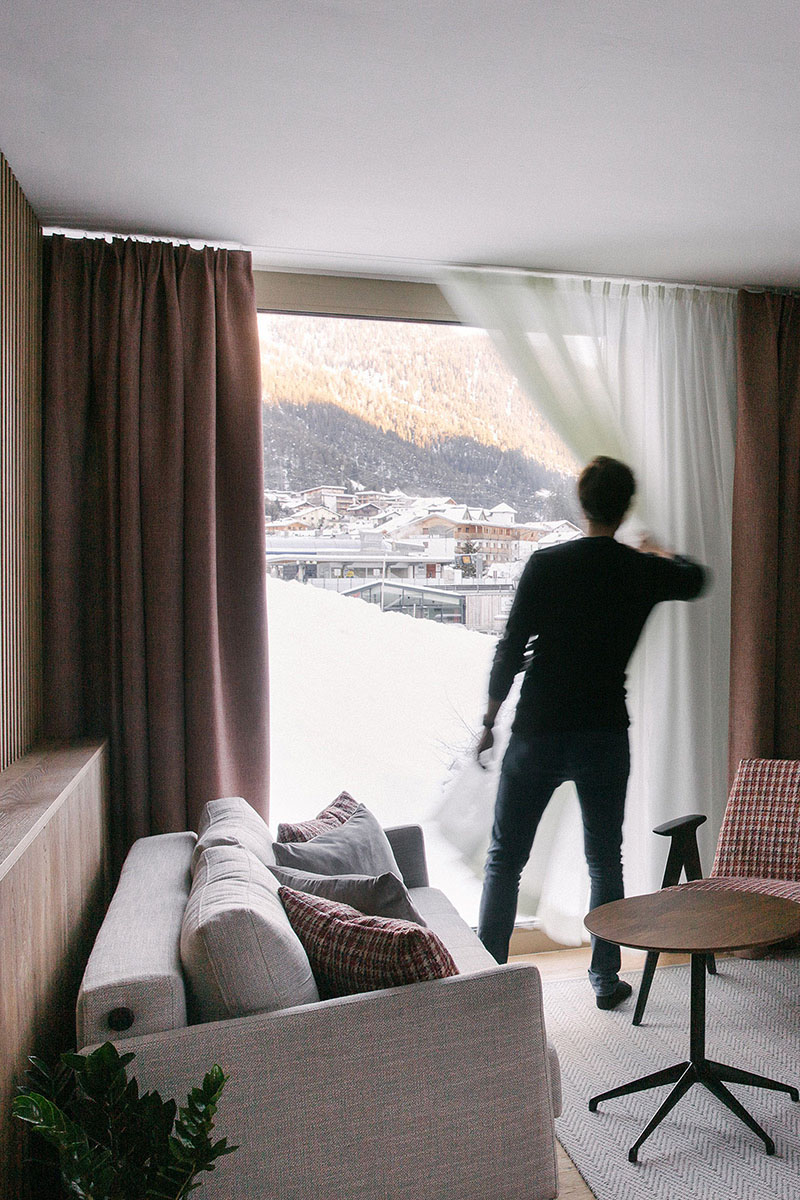 Next to the Nassereinbahn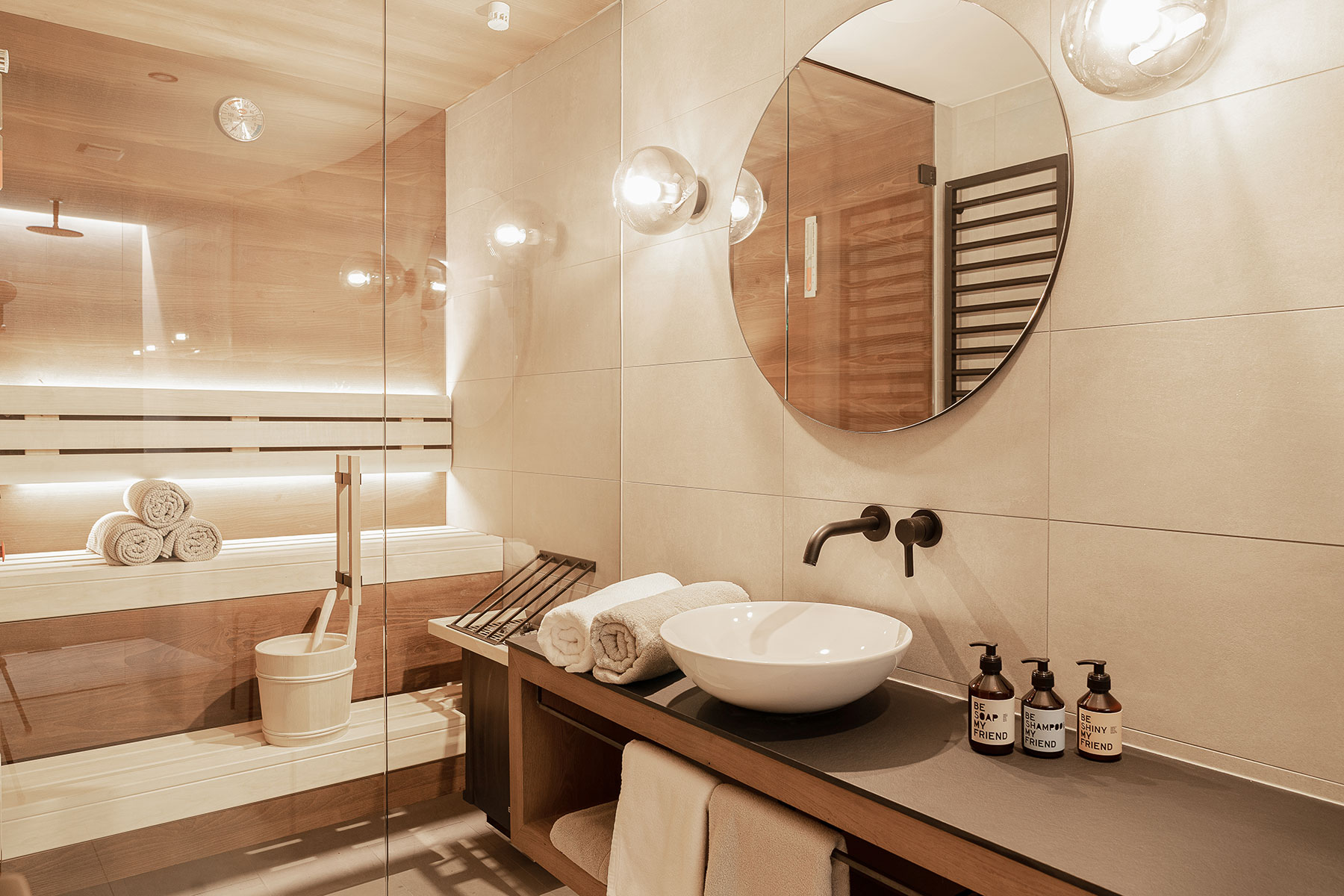 Each Apartment with the private Sauna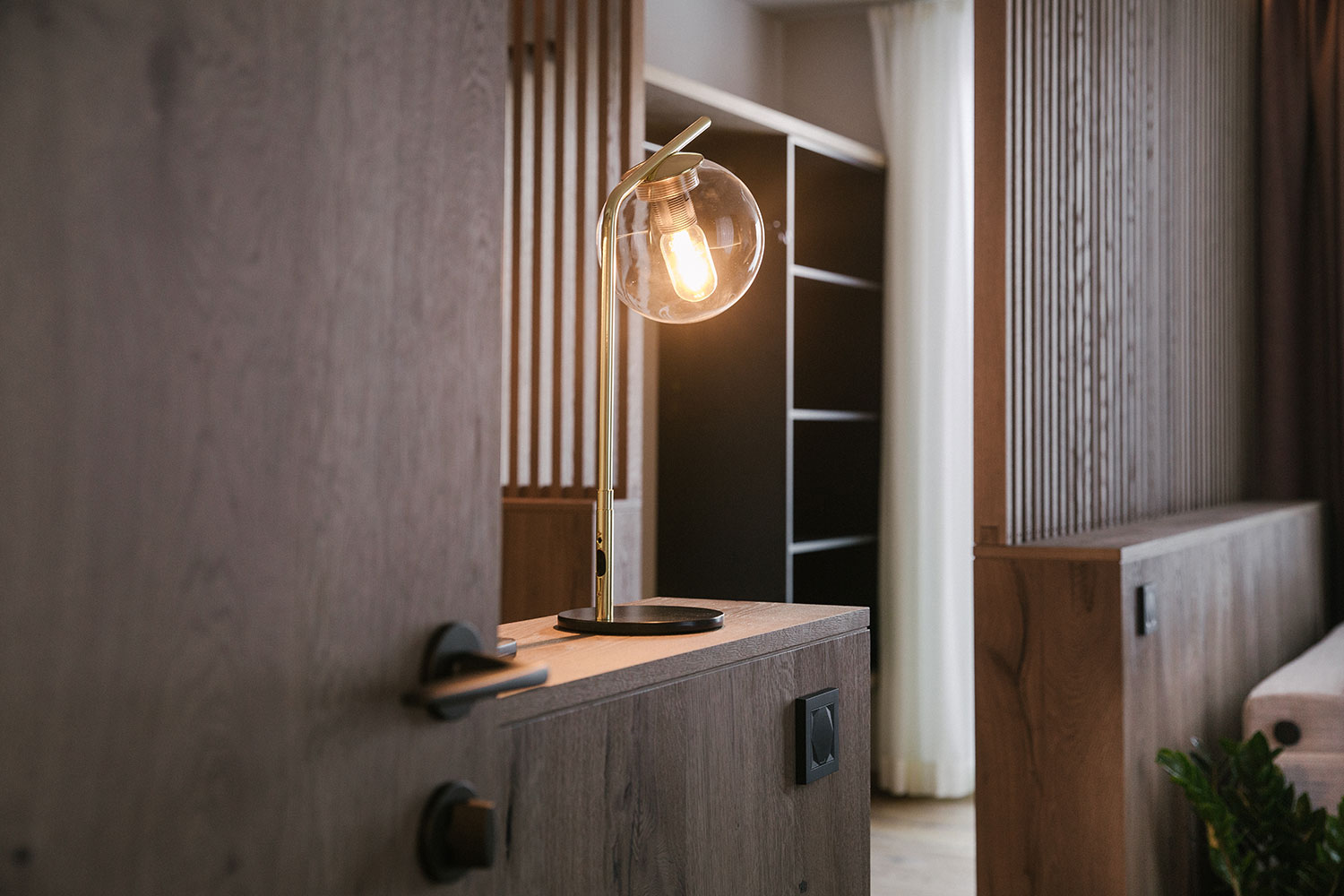 It's the details
Omaela Apartments in Summer
Accommodation St. Anton am Arlberg: Omaela Apartments
Whether hiking, biking, climbing, archery or mountaineering in summer or skiing, freeriding, cross-country skiing or tobogganing in winter - our flats in St. Anton am Arlberg invite couples, friends or small families to enjoy their holidays on the Arlberg and make them your Holy Days. The flats in our Omaela have 41, 50 or 53 m2 for 2 to a maximum of 4 people and our Signature Apartment #3 has 93 m2 of space for 4 - 6 people. Each of the 4 flats also comes with its own fine sauna, large showers, separate WC, cloakroom, well-equipped kitchen and more. Bathrobes, towels and cosmetics are also provided!
Design, tranquillity & lots of relaxation.
Good, beautiful, unobtrusive design is very important in our Omaela flats: Colours and patterns transform the holiday flats on the Arlberg into eye-catchers and gems. The entire accommodation on the Arlberg is deliberately reduced, grey tones and natural materials create gentle transitions.