Cross your heart - your favourite season is ...?
On the Arlberg, the first thing that comes to mind is of course a perfect winter with powder snow and crystal clear days when the sun makes the snow glisten. But the golden autumn, which many have never experienced on the Arlberg, is the real favourite season, especially for locals. As soon as the shadows of the trees become longer, the meadows and mountain ridges turn red and purple (these are then "erica") and cooler temperatures already prevail during the day, the best time for hikes and hiking tours finally begins.
This year (2021) it is particularly good timing, as our Arlberg mountain railways have extended their operation until the end of September and the St. Anton Summer Card is valid until 26 September. This means that many tours can be undertaken, where you can save the arduous ascent for the time being thanks to a speedy gondola ride. Also very popular: Bike'n'Hike - especially with the e-bike, many forest paths in the Arlberg area can be ridden up into the alpine region. Then simply park the bike and hike from there. The way back is also quicker thanks to the bikes and so the stop at the numerous huts with food and drink can be enjoyed all the longer for it.
By the way, the distant views on the mountains are usually at their best in autumn. On clear autumn days, let your gaze wander over the mountain landscape of the Arlberg - is there anything more beautiful?
Maybe just returning to a cosy apartment in the evening, enjoying a warming sauna infusion and reflecting on the memories of the golden autumn on the Arlberg ...
By the way, the autumn season in Austria is also often called "Altweibersommer (in english maybe something like "old wife summer"). This is not due to a particularly large number of elderly ladies, Oma Ela explained to us, but to the spider threads shimmering in the light of the oblique sun rays, which sometimes shine white (like the hair of elderly women) in the forests. True story.
Golden.
Autumn.
Arlberg.Golden.
Autumn.
Arlberg.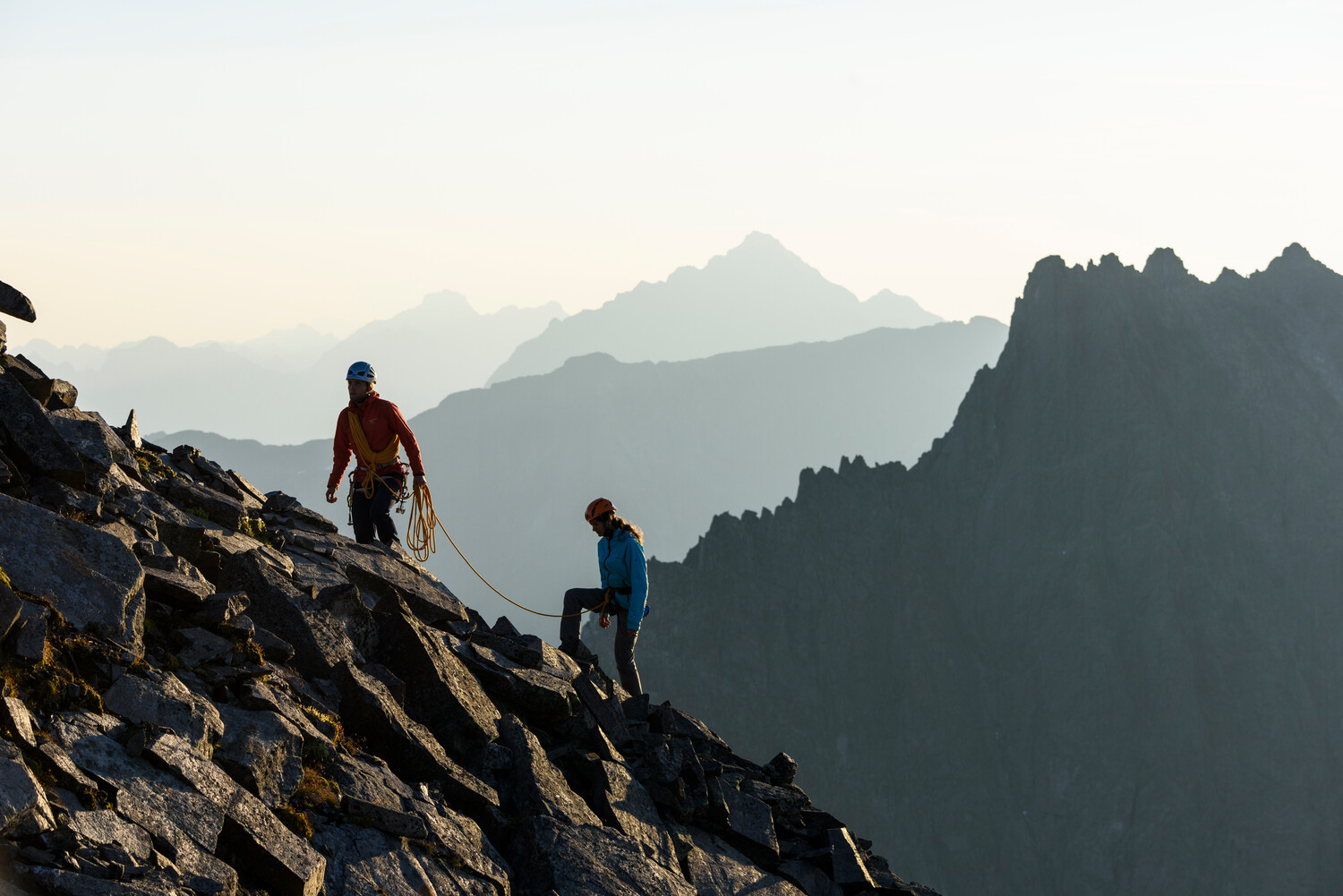 Perfekte Fernsicht im Herbst.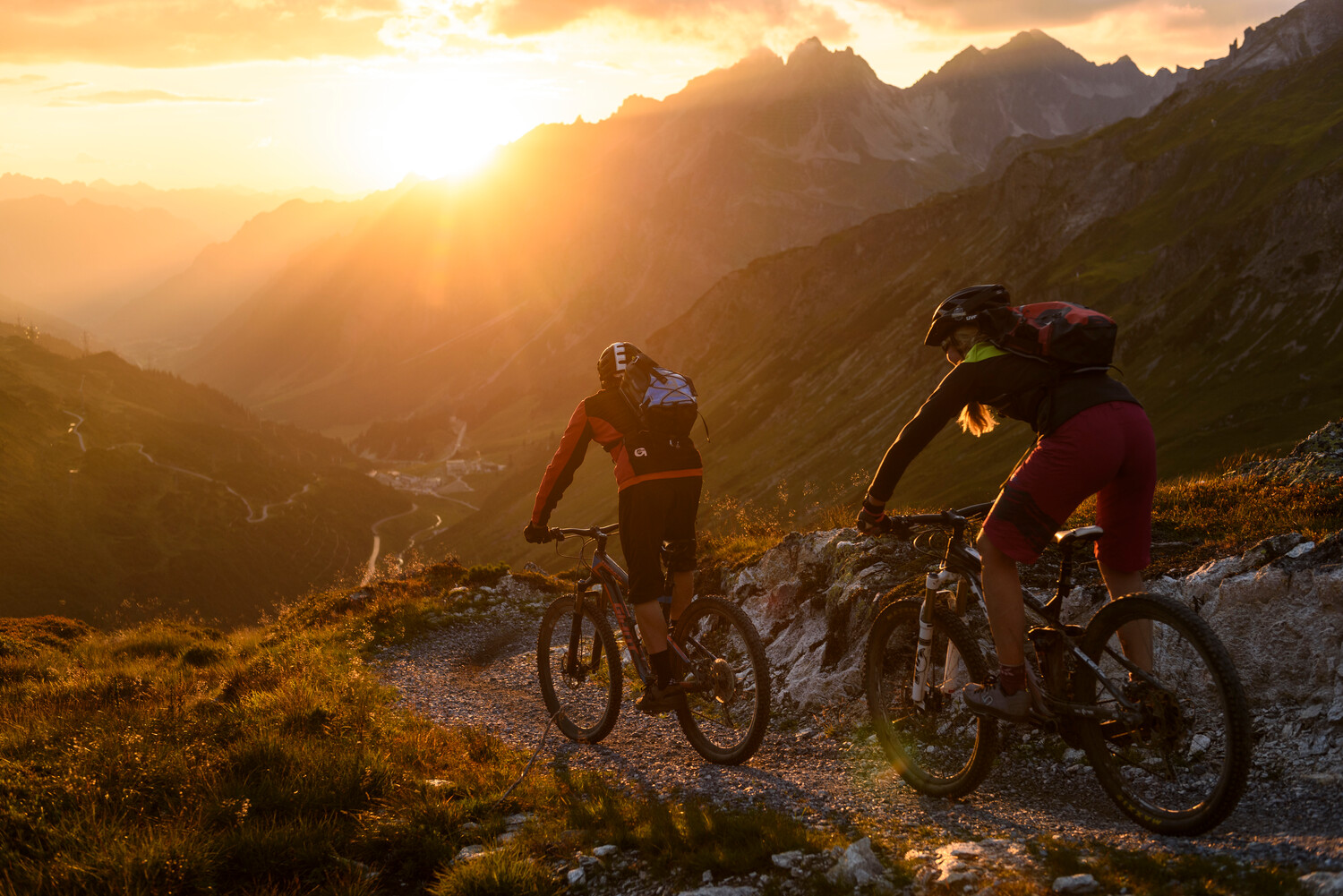 Bike, Bike & Hike, E-Bike.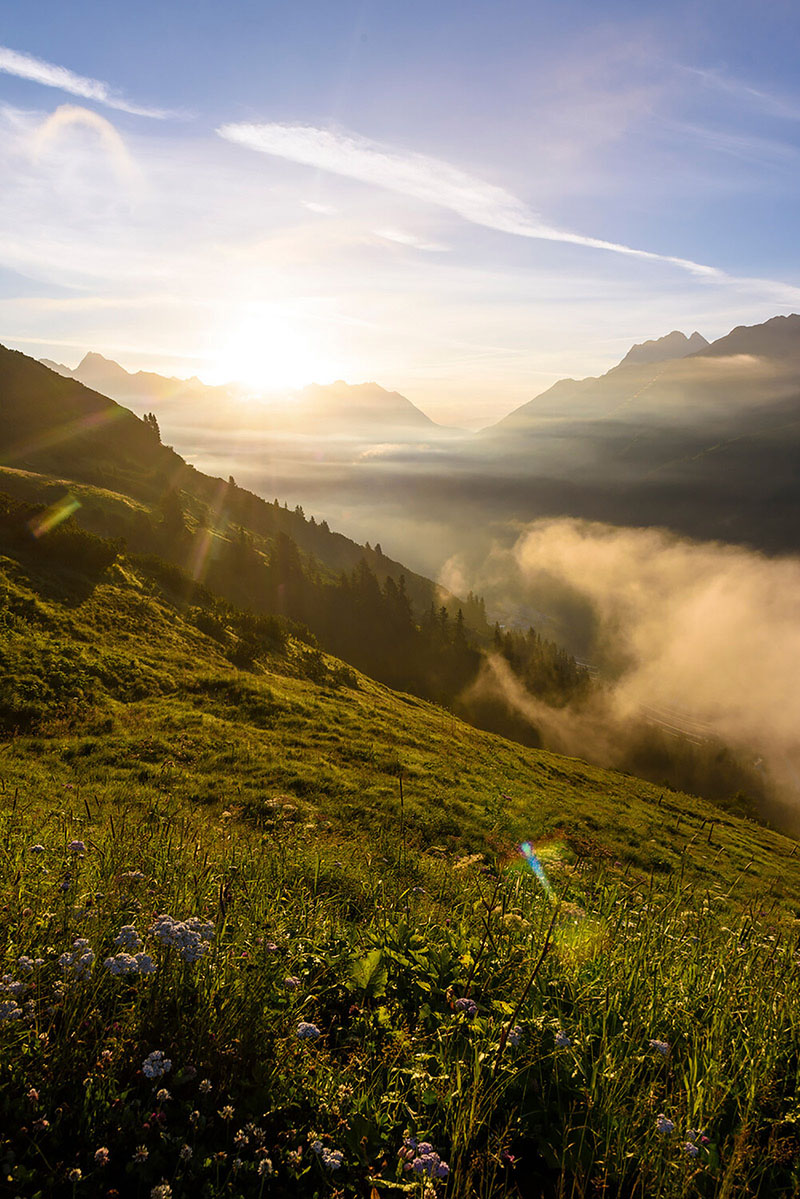 Tolle Stimmungen.