Ski, Ski Touring & More
Each fall, we are living on standby until the first snowfall. When Galzig Mountain is blanketed in snow, we spend hours hiking up to ski down. And we wait for the lifts to spin. More than 80 gondolas and lifts offer diversity and unparalleled access to amazing terrain from late November through late April. At the OMAELA, you are just steps away from Nassereinbahn Gondola, effortlessly whisking you up to the top of Gampen Mountain. For unending pleasures in the vast ski resort that is lift-linked to Zürs, Lech and Warth.
Omaela Insider
The perfect place to find your feet early in the morning: We strongly recommend getting onto the Nassereinbahn Gondola first and taking Kapallbahn Gondola next to enjoy the long run back down to the valley along Kandahar Run, deeply steeped in legend.
Omaela Stories
Close
best
skiing
resortbest
skiing
resort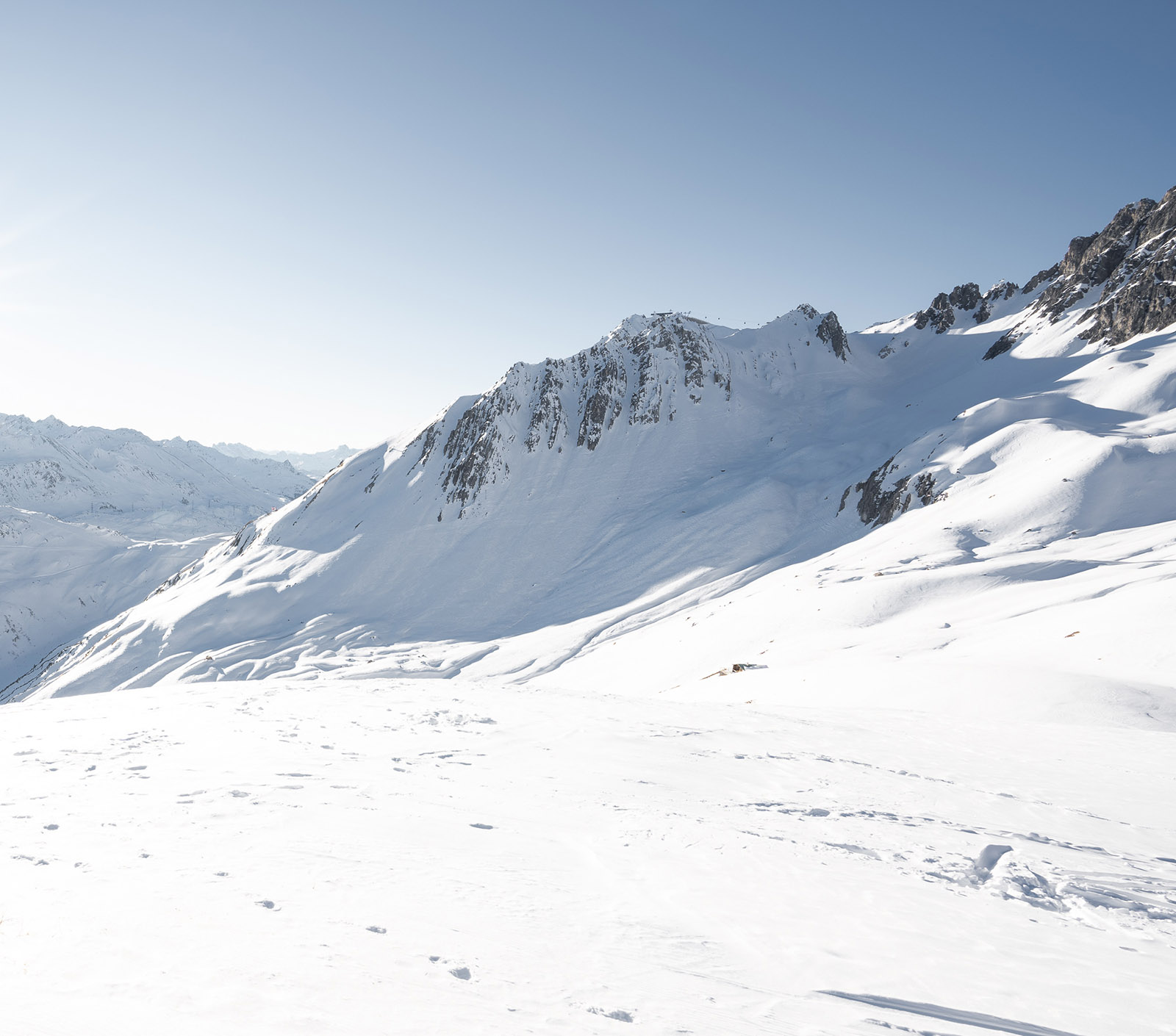 Skiurlaub mit Panorama-Blick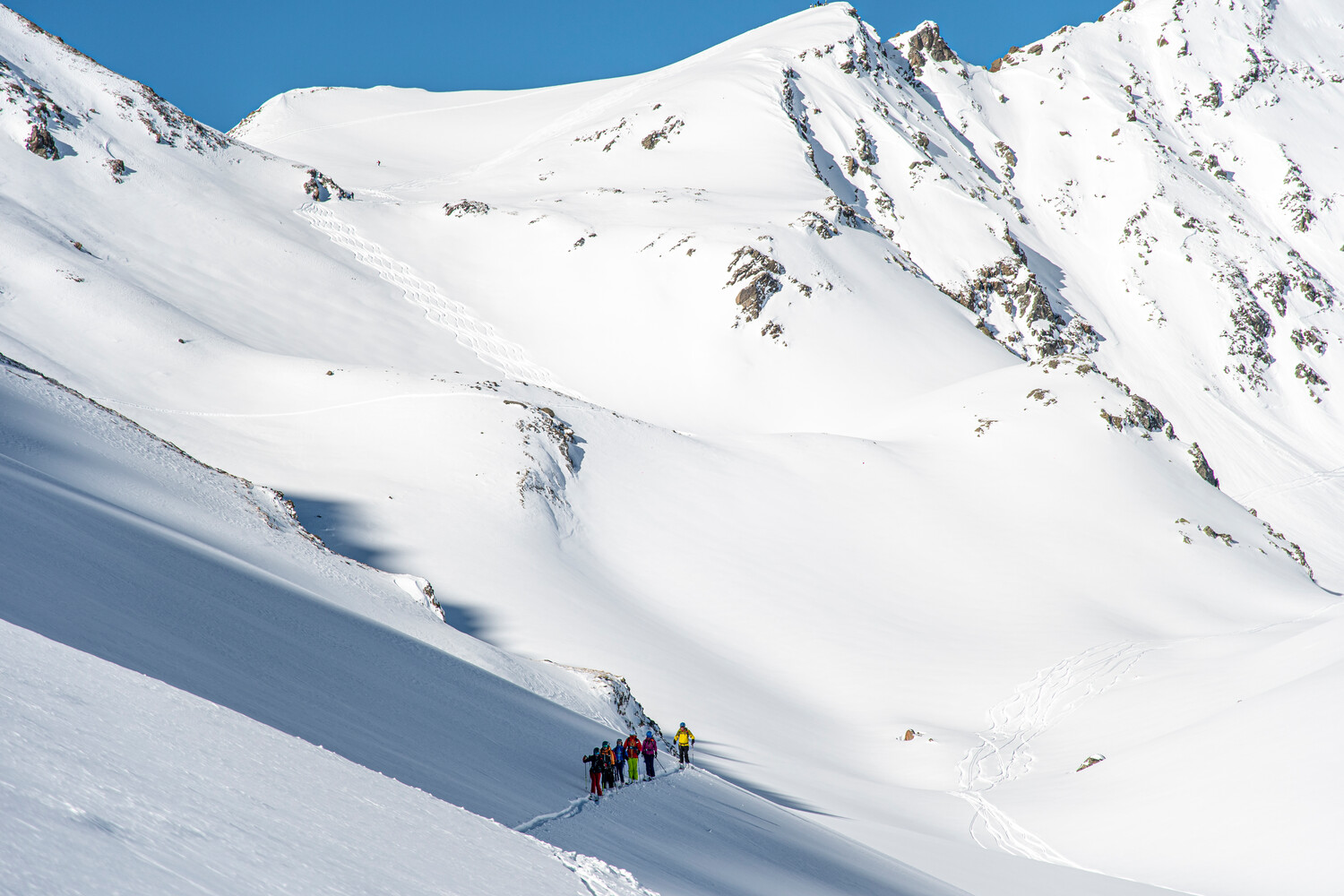 Skitouren werden immer beliebter
5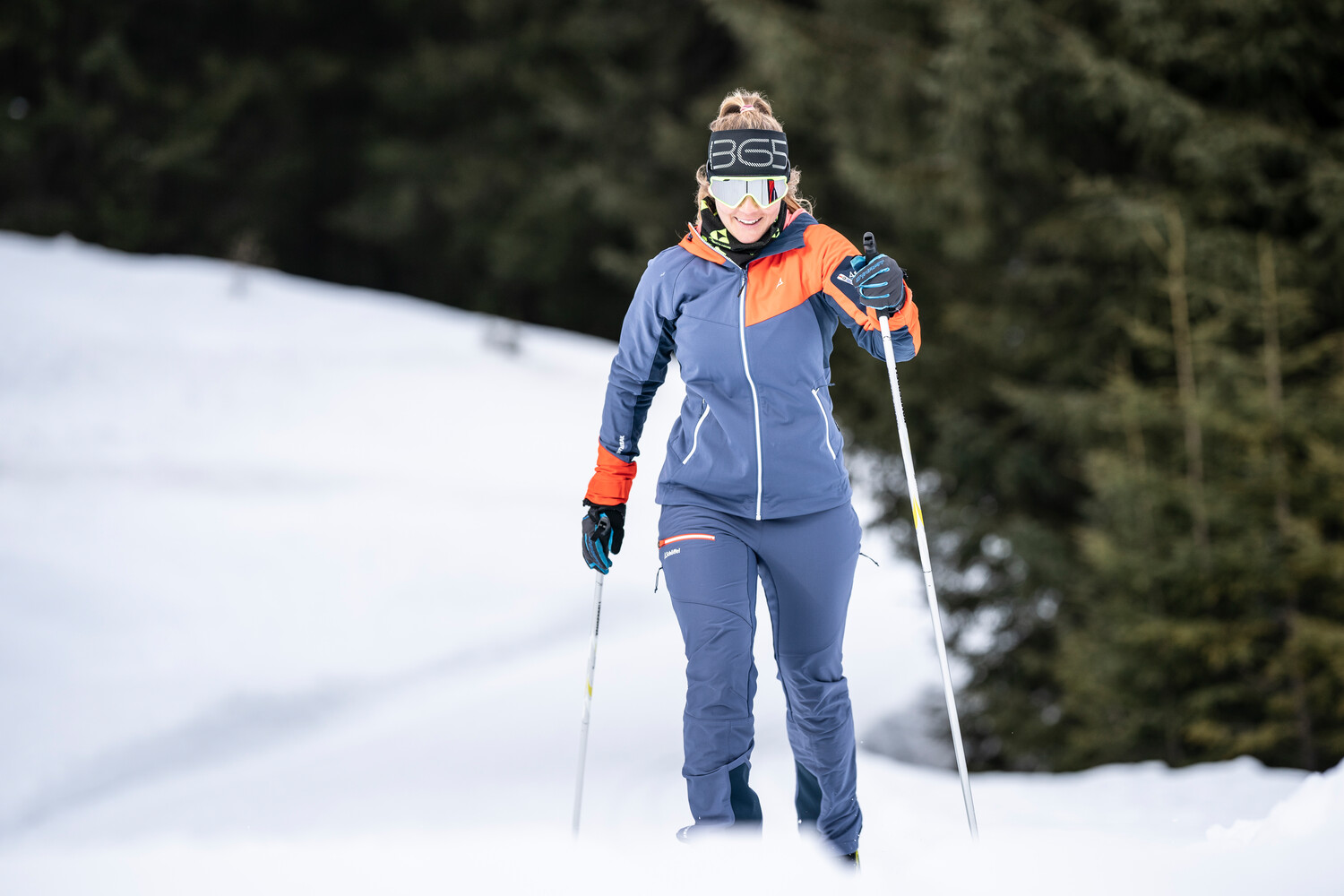 Langlaufen: Aktiver Winterurlaub geht nicht nur mit Skifahren
Cross Country Skiing
You think shuffling through the woods on skinny skis is too stuffy and too boring? You better think twice! Cross country skiing is a wonderfully exhilarating high-energy option. It's swooping. It's fast. And it's fun: Nordic skiing provides you with access to some of the most beautiful and picturesque areas of Arlberg Area. Verwall Valley's winter wonderland offers 10 kilometers of impeccably groomed terrain around the reservoir and back.
Need some Arlberg Winter News?
We like to tell our stories, give helpful tips and show you news and interesting things from the Arlberg in our stories...
All Stories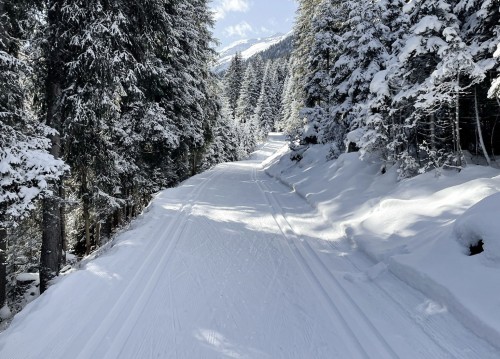 Cross-country skiing in the Verwall
10 km of the finest cross-country skiing trails with ascents, descents, pulling passages and wonderful moments in Verwall, Austria.

Read more...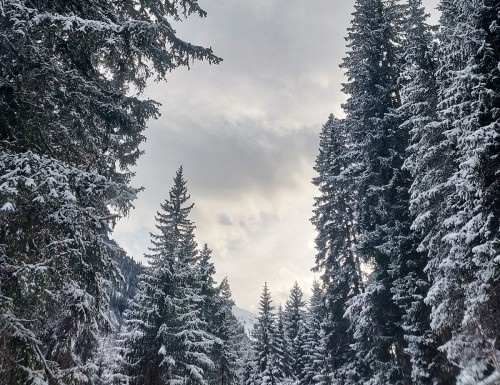 Verwall in Winter
Whether with cross-country skis, with snowshoes or simply as a walk: the idyllic Verwall is always worth a trip.

Read more...
All Stories
The Mattun: always a good choice
There's nothing quite like the feeling of being placed deep in the backcountry: If you're an expert skier equipped with avalanche safety gear and snow conditions are fine, we recommend going high, up the new Schindlergratbahn Gondola to ski Mattun. Genuine big mountain feel – check. Endless fields of fresh powder – check.
A beautiful long run
Navigating your long way down: Valfagehr Run takes you from Schindlergrat past Ulmer Hut to Rauz. As you descend 1,250 meters of vertical, you definitely will have to stop along the way to rest those weary thighs. In Rauz, get onto the gondola towards Stuben – this is especially rewarding in spring, as snow conditions are superb on these shady slopes.
Which one is your favorite run?
Known for a vast range of terrain offering more than 300 skiable kilometers, steep runs, deep, light powder and 300 kilometers of backcountry, considering your number one pick is not an easy task. After all, St. Anton am Arlberg provides you with some of the best skiing and riding anywhere in the world.